Future Unlimited Law focuses its practice on new markets tax credit and historic tax credit transactions, combined with other private and public financing sources, including the opportunity zone incentive, HUD Section 108 funds, taxable and tax-exempt bonds, USDA and other federal agency guarantees, grants, and commercial loans. The Firm represents allocatees, community development financial institutions, investors, lenders, developers and non-profit organizations nationwide.
Future Unlimited Law was founded in 2006 by Ruth Sparrow after nearly twenty years of experience representing clients in community economic development utilizing low-income housing tax credits, HUD Hope VI and Section 202 financing, and historic rehabilitation tax credits and commencing in 2002, new markets tax credits.
The Firm's commitment is to understand each client's goals and concerns and provide strategic advice and solutions to efficiently achieve the desired outcomes.
Any result the law firm may have achieved on behalf of clients in other matters does not necessarily indicate similar results can be obtained for other clients.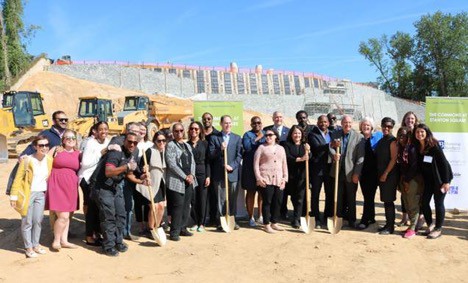 The Commons at Stanton Square – Martha's Table – Washington, DC