Future Unlimited Law represents Fund managers, Allocatees, intermediary CDEs, investors and lenders in structuring, negotiating and closing blind pool NMTC-enhanced loan funds with a focus on creating efficiencies for portfolio management.
Each loan fund has unique characteristics depending on the financing sources and types of QLICIs. Funds range in aggregate size from $2 million to $50 million.
Our services include:
Structure funds to achieve the intended economics and tax credit compliance
Draft and negotiate all applicable transaction documents, including CDE and Fund operating agreements, loan documents and NMTC compliance documents
Issue federal income tax opinions
Vet proposed loan documents for NMTC compliance
Assist with loan modifications and defaults
Representative Transactions
Mezzanine financing – Good Jobs Fund
Represented New Markets Support Company (NMSC), as Fund manager and Local Initiatives Support Corporation (LISC), as allocatee in the Good Jobs Investment Fund. The Good Jobs Investment Fund is a $5 million revolving loan fund that provides NMTC-enhanced mezzanine financing from $250,000 to $2 million to small businesses to create quality jobs accessible to low-income community residents nationwide. The financing terms include below-market interest rates and subordinate debt or equity investments.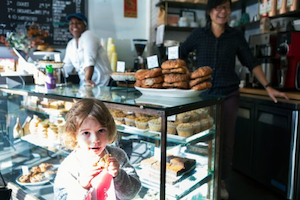 Ovenly Bakery, Brooklyn, NYC – Good Jobs Fund
$600,00 loan financed by the Good Jobs Fund to expand production capacity and add two retail stores, creating quality jobs with increased benefits, including professional development.
QLICI loan purchases – Capital Access Fund of Greater Cleveland
Represented NMSC as Fund manager of the Capital Access Fund of Greater Cleveland, a $2 million revolving loan fund, with a loan purchase structure. The CDE is treated as making the QLICIs purchased from an affiliate of National Development Council, the originator.
Morgan Stanley provided the NMTC allocation and leverage loan. The Capital Access Fund provides working capital loans from $50,000 to $150,000 focused on serving women and minority-owned businesses.
Rural Small Loan Funds
Represented Midwest Minnesota Community Development Corporation (MMCDC) as Fund manager, leverage lender and Allocatee of the WF MMCDC Small Project Investment Fund, MMCDC's 11th small loan fund. The $9 million Fund is capitalized by leverage loans from MMCDC and sponsor affiliates and equity investments by Wells Fargo Community Investment Holdings.
The QLICIs include below-market rate loans to White Earth Tribal and Community College to develop the college's facilities, financing of for sale housing, and financing of a tribal networking company to connect homes, schools and businesses on a reservation to high speed internet. The QLICIs are structured to provide potential forgiveness of indebtedness.
Intermediary CDEs
Tiered CDE structures can be used to provide experience to an intermediary CDE or to take advantage of the intermediary CDE's relationships in the applicable low-income communities.
Ariel Economic Development Fund
Represented Ariel Economic Development Fund, LLC (AEDF), as intermediary CDE, managing a $4 million revolving fund consisting of small debt and equity QLICIs, capitalizing on AEDF's knowledge of low-income communities in Ohio. U.S. Bancorp Community Development Corporation (USBCDC) is the tax credit equity investor, and its affiliate USBCDE LLC provided the NMTC allocation.
Ariel Ventures LLC, the sponsor of AEDF, is the leverage lender sourced from investments made by PNC Community Development Company, LLC.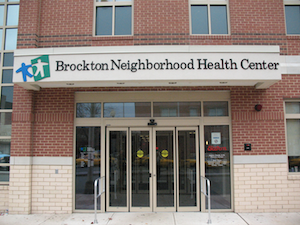 Brockton Neighborhood Health Center – Brockton, MA
Represented Leviticus 25:23 Alternative Fund, Inc., an intermediary CDE and CDFI, Opportunity Finance Network, and NMSC in a multi-CDE tiered structure to finance the construction of a new facility for the Brockton Neighborhood Health Center, to provide primary health care services. The facility is co-located with the Vicente Tropical Supermarket, financed by separate NMTC investments, to promote healthy lifestyle choices.
This transaction is one of the 9 projects financed by the LISC/Morgan Stanley/Kresge Foundation Healthy Futures Funds.
Healthy Futures Funds ($84 million NMTCs) – Co-Locating Health Centers with Housing, Healthy Food and Services
Represented NMSC as Fund Manager, and LISC/NMSC as allocatee in two NMTC-enhanced Healthy Futures Funds financing 9 facilities. LISC, the Kresge Foundation and Morgan Stanley partnered to finance federally qualified health centers co-located with or near affordable housing.
$84 million of allocation provided by LISC and other allocatees financed nine high impact health clinics nationwide, including the Conway Center/Unity Health Care and Community of Hope facilities described below.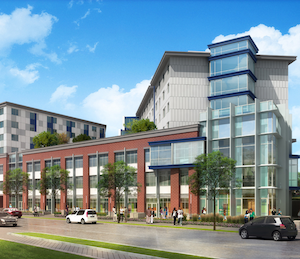 The Conway Center – Washington, D.C. – So Others Might Eat (SOME)
Represented NMSC as Fund Manager and LISC/NMSC as allocatee, in the multiple CDE financing of a federally qualified health center operated by Unity Health Care, at the Conway Center (Center). The Center, adjacent to a mass transit hub, is the first development in D.C. to combine affordable housing, job training and healthcare.
The Center includes 182 units of affordable supportive housing and 20 units of transitional housing, SOME's offices and employment training facilities. The total financing of approximately $90 million also includes low-income housing tax credits, tax-exempt bonds, D.C. Housing Production Trust Fund and capital campaign proceeds.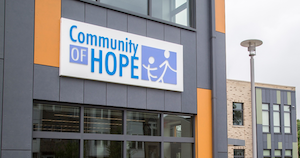 Martha's Table/Community of Hope
The Commons at Stanton Square – Community of Hope – Washington, DC
Represented the allocatee, Corporation for Supportive Housing, as co-counsel and New Markets Support Company, as Fund manager, in the NMTC financing of the construction of a behavioral health center to be operated by Community of Hope. Services include behavioral health services, homelessness prevention programs, health insurance enrollment, employment and job training services, and general case management services.
The facility is shared with Martha's Table, providing early childhood education, nutrition programs and other family support services. The lead partners are the two nonprofits, the Horning Family Fund and Horning Brothers.